GCG Adds Industry Veterans to Leadership Team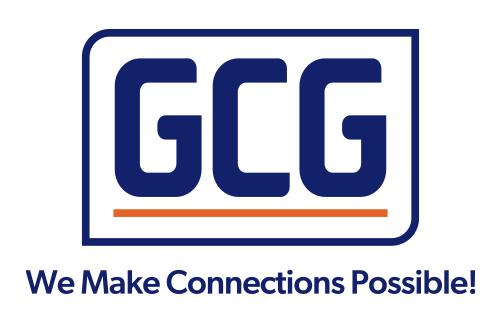 Chicago, Illinois – August 24, 2023 – Leading value-added wire, cable, connectivity, and automation distributor GCG announced the addition of two key players to its leadership team. Todd Boone and Frank LaPlante bring industry knowledge and expertise to the organization.
Todd Boone has been named the President of GCG Automation and Factory Solutions, which partners with key supplier partners offering products and engineering services for customers in manufacturing, distribution centers, healthcare, food and beverage and more. Boone previously held leadership roles in large automation organizations and launched successful automation businesses as well.
In the new role of Chief Marketing Officer, Frank LaPlante brings extensive experience in industrial distribution to GCG. As CMO LaPlante will guide strategy and marketing across all 3 GCG units, covering the breadth of GCG offerings and services from Telecom and Broadband to Industrial OEM, building technology and factory automation. LaPlante's expertise extends to the innovative use of new AI tools, and he was recently named to the Board of Advisors for Pactum, an industry-leader in Ai negotiation tools.
Steve Maucieri, CEO of GCG, believes that the addition of Boone and LaPlante equip GCG for the next phase of the organization. "We are focused on bringing together experts in leadership roles across the organization who can continue to build out an innovative, industry-leading organization. Todd and Frank are perfect additions to the team that has already led GCG through record growth and 9 acquisitions within the past 18 months."
Boone and LaPlante recognize GCG's unique positioning to excel in recognizing and meeting the needs of the multiple markets they serve. GCG units include Communications and Network Solutions serving telecom, broadband, wireless and building automation, Connectivity and Power Solutions serving OEMs, contract manufacturers, shipbuilding, and Boone's Automation and Factory Solutions unit.
"GCG has brought together some of the top Automation distributors in the U.S. into one organization," said Boone. "We are now positioned to walk into our integrator and manufacturer customers with top product lines and world-class engineering support."
LaPlante sees the strong value GCG provides, with the distribution network of a large organization and targeted, service-oriented teams. "GCG's foundation is as a nimble, responsive team that truly understands the needs of its customers," said LaPlante. "I am excited about the opportunity to see the organization take that customer-centric approach into new, expanding areas such as solar and wind energy and maximize the digital channels."
GCG is a leading value-added provider meeting the wire, cable, connectivity, and automation needs of customers across a wide spectrum of markets, including Industrial Automation, Communications and Industrial OEM. GCG also has cable assembly operations and is proud to be a leading wire and cable provider to the U.S. Navy.