GCG Acquires RWL Advanced Solutions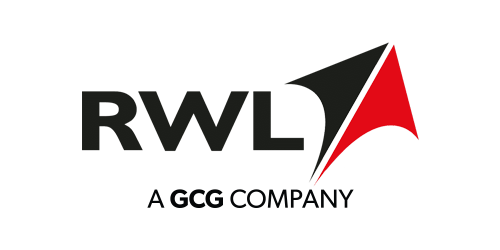 GCG, a leading value-added distributor of connectivity, automation and supply chain products and solutions announced the acquisition of RWL Advanced Solutions.  RWL is value-added distributor of data cabling and network infrastructure solutions across Europe. The acquisition represents GCG's first in Europe, setting the foundation to achieve its priority growth plan in providing the infrastructure market with unique, scalable solutions.

Founded in 2005, RWL has grown its reach to become one of the leading independent European distributors of data networking products offering a full suite of solutions to the network and data center infrastructure needs of government, pharmaceutical and other commercial organizations across Europe.  RWL is headquartered in Dublin, Ireland and has additional locations in the United Kingdom and the Netherlands.

"RWL and GCG are both customer-centric solutions providers," said Steve Maucieri, CEO of GCG. "Being nimble and responsive to market demands has made RWL a success in Europe, and makes them a perfect fit for GCG. We are extremely excited about the combined organization's ability to even better service our customers and supplier partners globally."

RWL joining forces with GCG creates a leading, global supply chain solutions provider. Along with expanding GCG's geographic reach and data networking offering, the combination of RWL and GCG creates a premier provider of essential Data Center Infrastructure solutions. As part of GCG, the RWL team will have access to the extensive resources in all aspects of the organization that have fueled GCG's growth. GCG and RWL will operate in a partnership capacity with the RWL commercial team in place continuing to execute on their existing strategic growth plan, while leveraging the combined organizations support functions, business processes and digital capabilities. 
 
Co-owner and Managing Director of RWL Robert Walsh recognizes the opportunity in being a part of GCG. "The depth and breadth of GCG's offerings across its business areas will be extremely beneficial to RWL as we continue to grow and expand. With a common customer-first mentality, RWL joining GCG will be very smooth and allow us to quickly capitalize on the benefits for our customers and suppliers."
 
RWL's co-owner and Sales Director Sean Kirby says the acquisition by GCG allows RWL to meet the evolving, global needs of their customers. "We serve leading customers in dynamic, growing markets with evolving and more complex, global needs. Being a part of GCG will allow us to keep up with our customers' growing needs, now and into the future."
 
RWL is one of ten acquisitions made by GCG over the last 4 years.

Clearwater International served as financial advisor and Eversheds Sutherland served as legal advisor to RWL on this transaction, while William Fry and Walker Morris served as legal advisors to GCG.